Tomorrow's football scrimmage at Vestaburg will begin at 5 PM for both JV and V

MS Parents/Students remember practices start today and next week. MS CC starts today and VB and FB start on Monday 8/22. Please make sure you have a completed physical done if you want to practice. The athletic department will supply equipment for the student athletes. MS CC: 3-4:30 PM MS VB: 7th - 5-6:30 PM 8th - 6:30-8 PM MS FB: 5-6:30 PM

We have decided all MS/HS students will be able to attend athletic events for FREE. We will be handing out passes for each student during the first week of school. We have 2 home football games before school starts so any Fulton MS/HS student will still get in for free, but after that, they must show their pass in order to get in for free. Go Pirates!

Fall Sports Night will be only be HS teams, but MS parents are welcome to come as well for events sign up.

Fulton Athletics will be hosting the Fall Sports Night on Tuesday (8/16) at 7:30 PM on the football field. We will have parent meetings and volunteer sign up for our home events.

If you have not already done so, please fill out our transportation form. This is for bus routes and end of day procedures. One per student not per family. Even if your student will not be riding the bus we still need this information. Thank you for your cooperation.
https://forms.gle/4dpxxUyRaKU52v1d6

Furniture is arriving and being assembled this week. The media center is also getting put back together.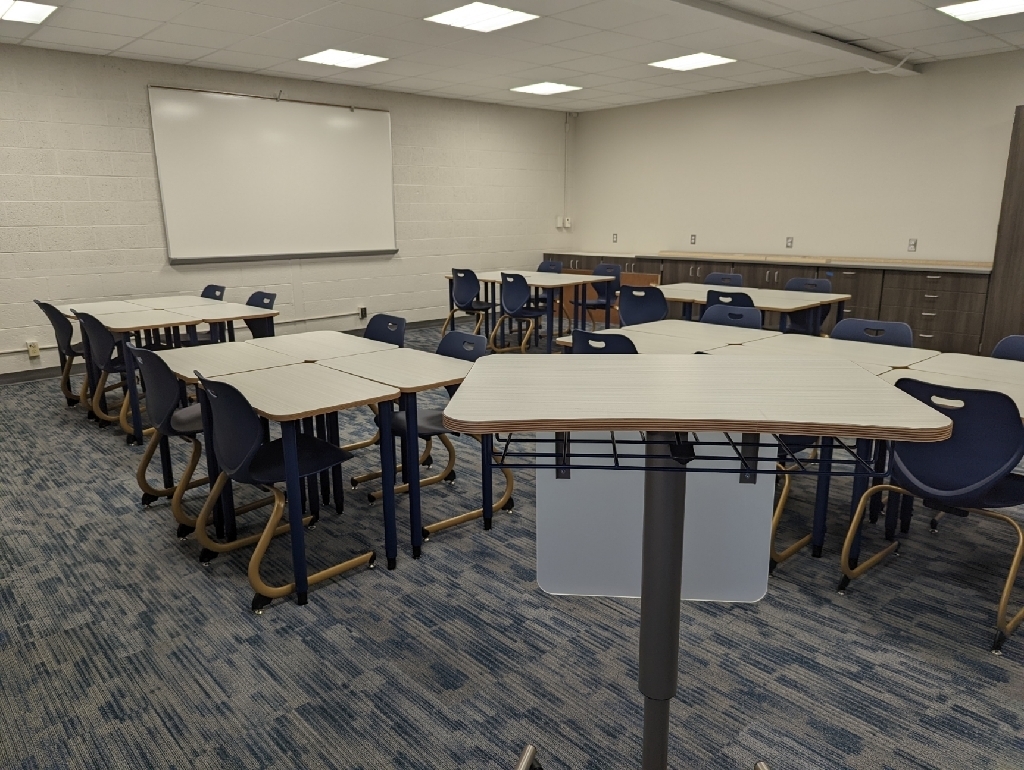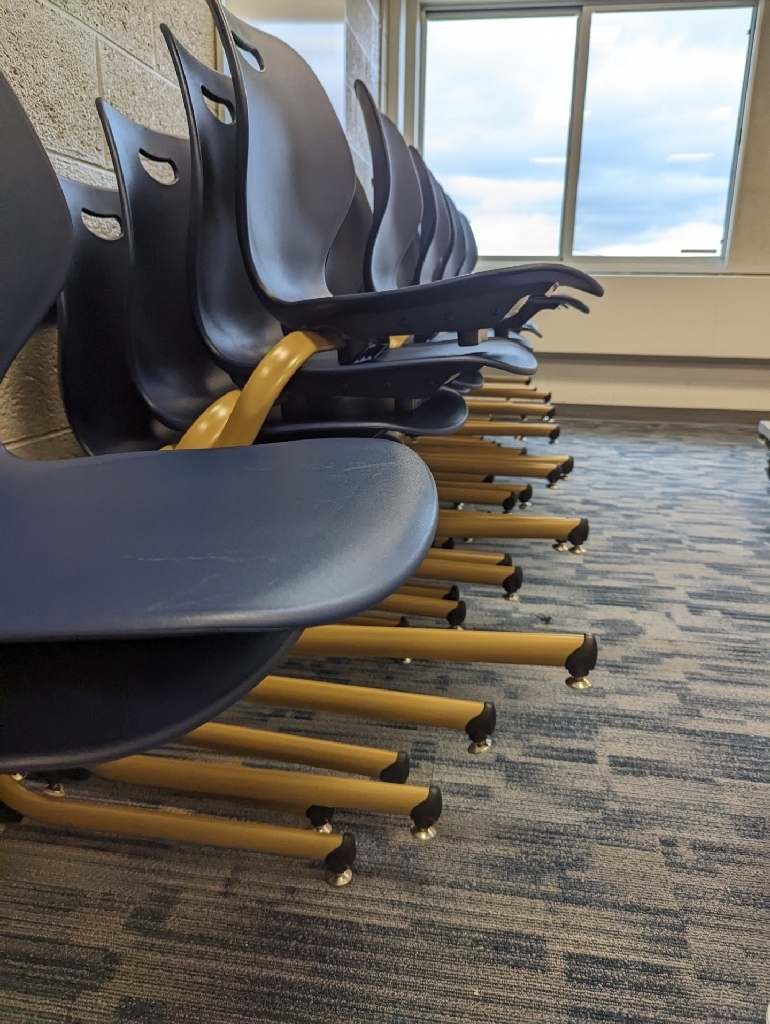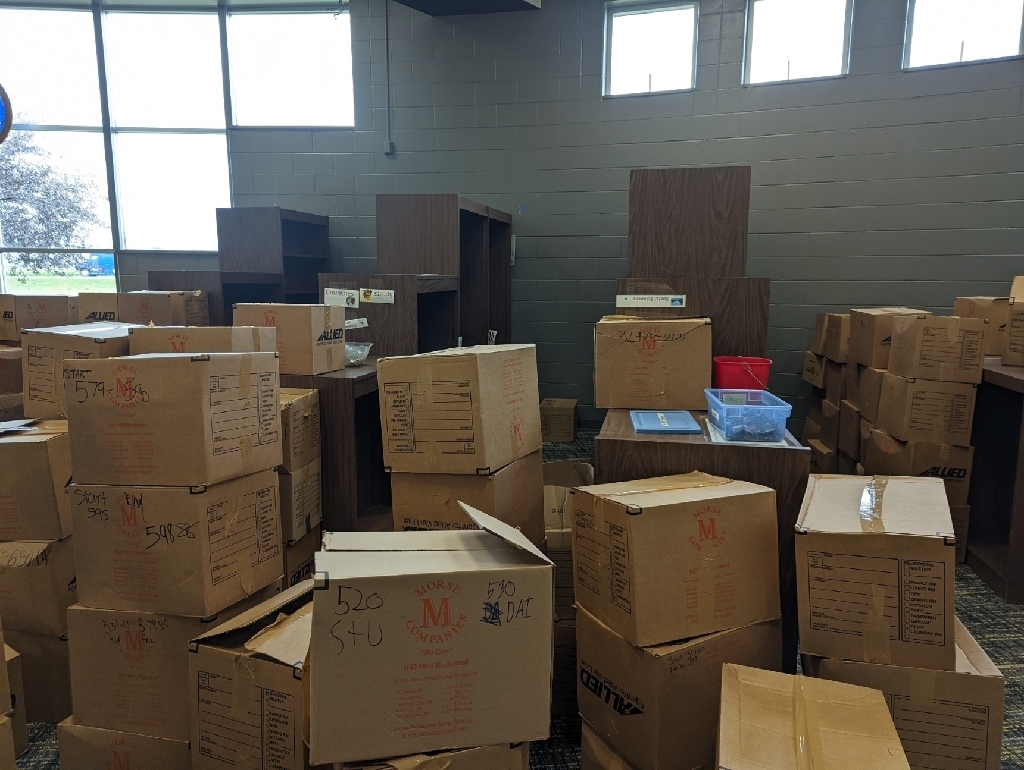 Our admin team is hard at play at the athletic boosters gold outing.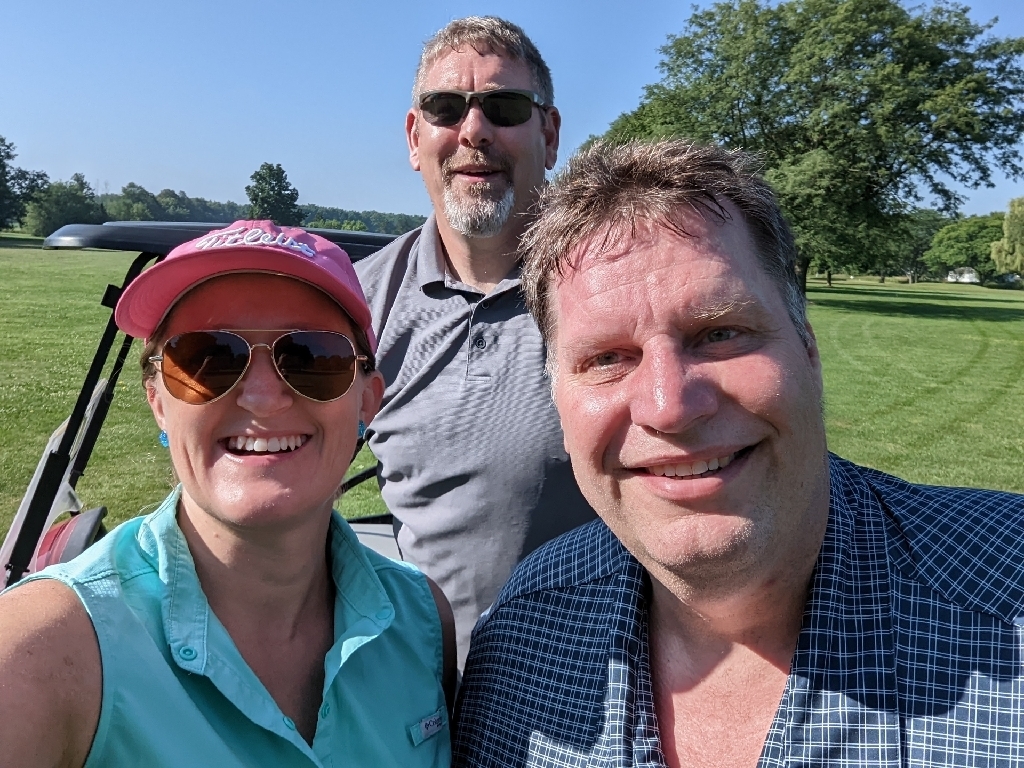 Public Notice - Board Meeting Location Change

More exciting work this week. The MS/HS kitchen has walls and equipment. Classroom cabinet installation is almost done. New whiteboards are up too!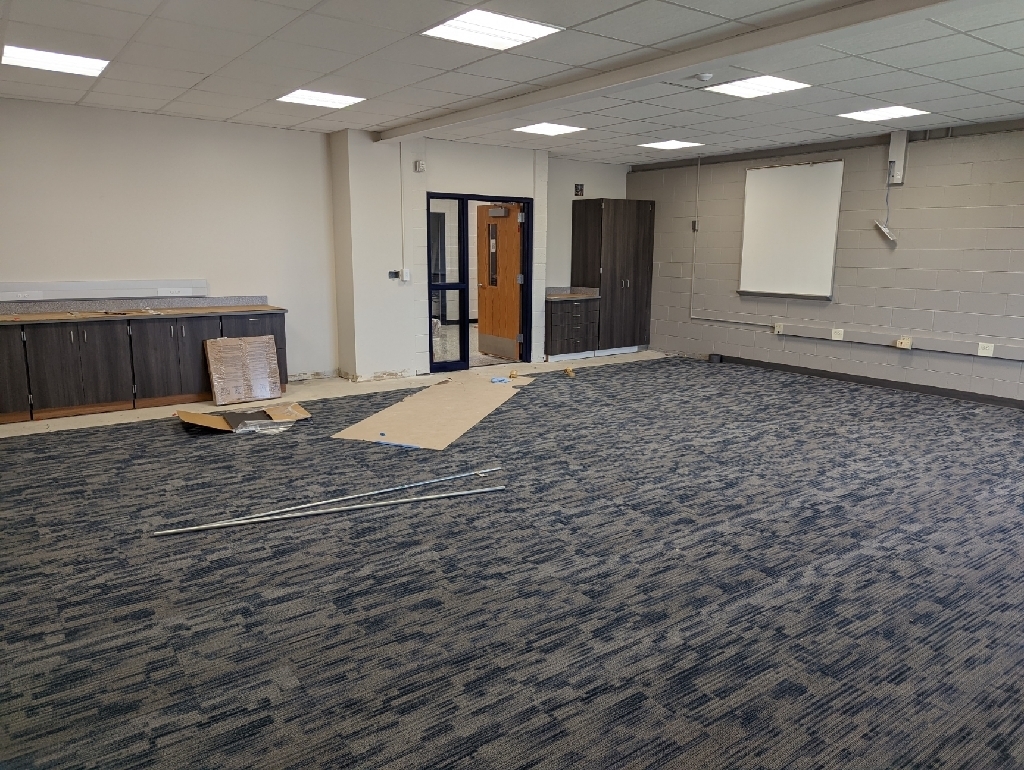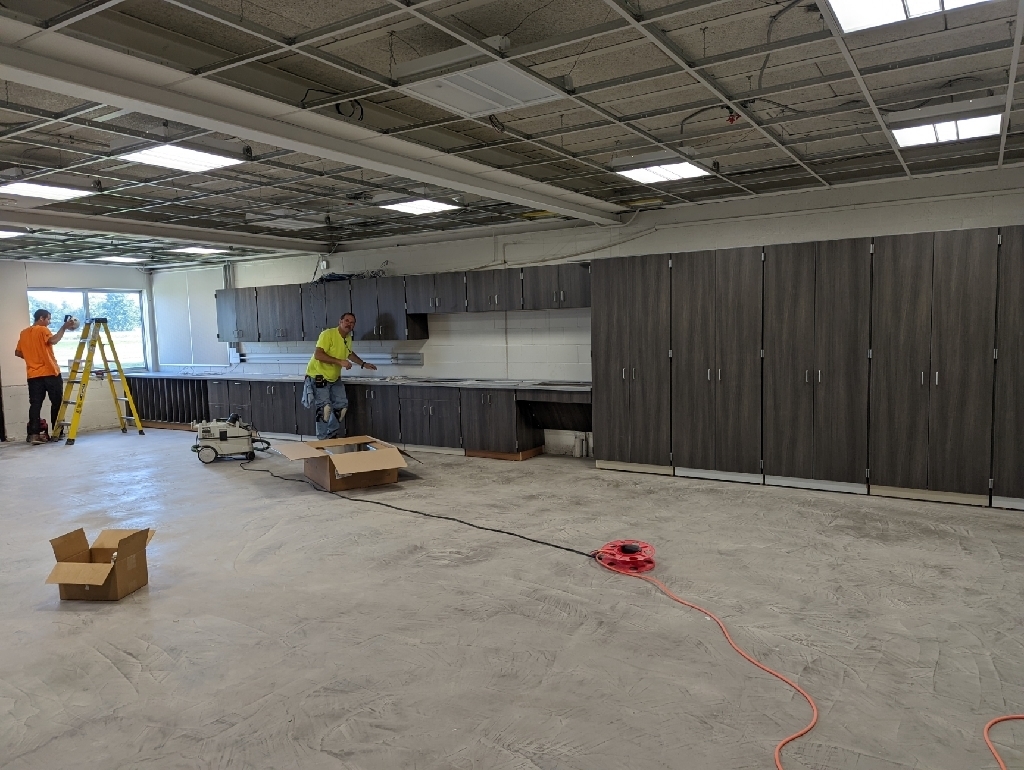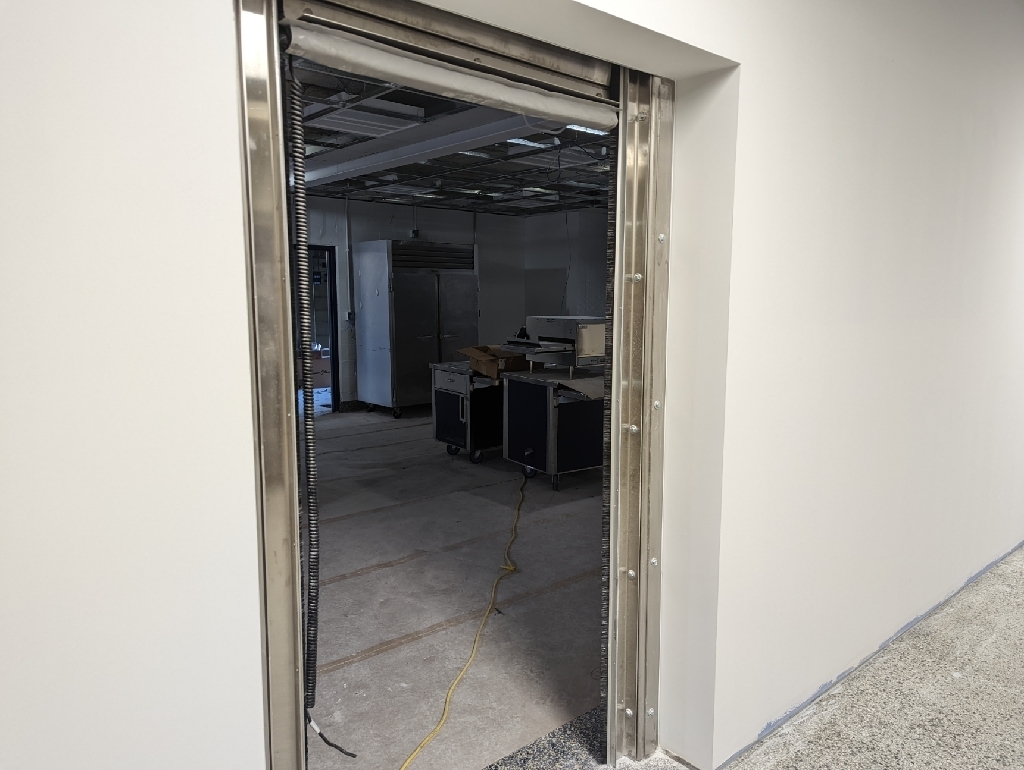 We are in need of a crossing guard for the corner of Ely Highway and M-57 for the morning and afternoon times. Likely 2-2.5 hours a day. This position it technically hired and funded by the county but would serve our Fulton students. Please contact Mr. Torok's office if you have any interest in this position.

With some recent number changes, we believe we may be short on athletes to fill the MS volleyball teams. If there are any more 7th or 8th graders interested in playing this year, then please email
malekh@fultonpirates.net
. If there are any 6th graders interested in trying out for the 7th grade team, then please plan to attend practice in the elementary gym on Monday, August 22 from 5-6:30 p.m. We will fill the team first with 7th graders, then we will put the 6th graders through some tryout drills to fill any remaining spots. Physical forms will be required for all athletes coming to practice or choosing to tryout. Please email
malekh@fultonpirates.net
if you have a 6th grader planning to tryout.

We are in need of volunteers for the Sports Booster Outing on Saturday! Please contact Brandon Trefil at
trefilb@fultonpirates.net
if you are interested.

Also on Aug 8th - HS Cheer - 6-8 PM

Students/Parents: We are 1 week away from HS practices beginning. Physicals need to be completed before any athlete can compete in practice! You can turn them into the office or the first day of practice. First practice date and times for HS and MS Aug 8: HS FB - 4-8 PM HS VB - V: 4-6 PM, JV/F: 6-8 PM HS CC - 3-4:30 PM Aug 17: MS CC - 3-4:30 PM Aug 22: MS FB - 5-6:30 PM MS VB - 7th: 5-6:30 PM, 8th: 6:30-8 PM If you have any questions, please contact Brandon Trefil at
trefilb@fultonpirates.net

Construction continues...The MS/HS Library 📚 is coming back together. The MS/HS kitchen floor is done and is enclosed. The hallways are so much brighter with new lights 💡 and paint.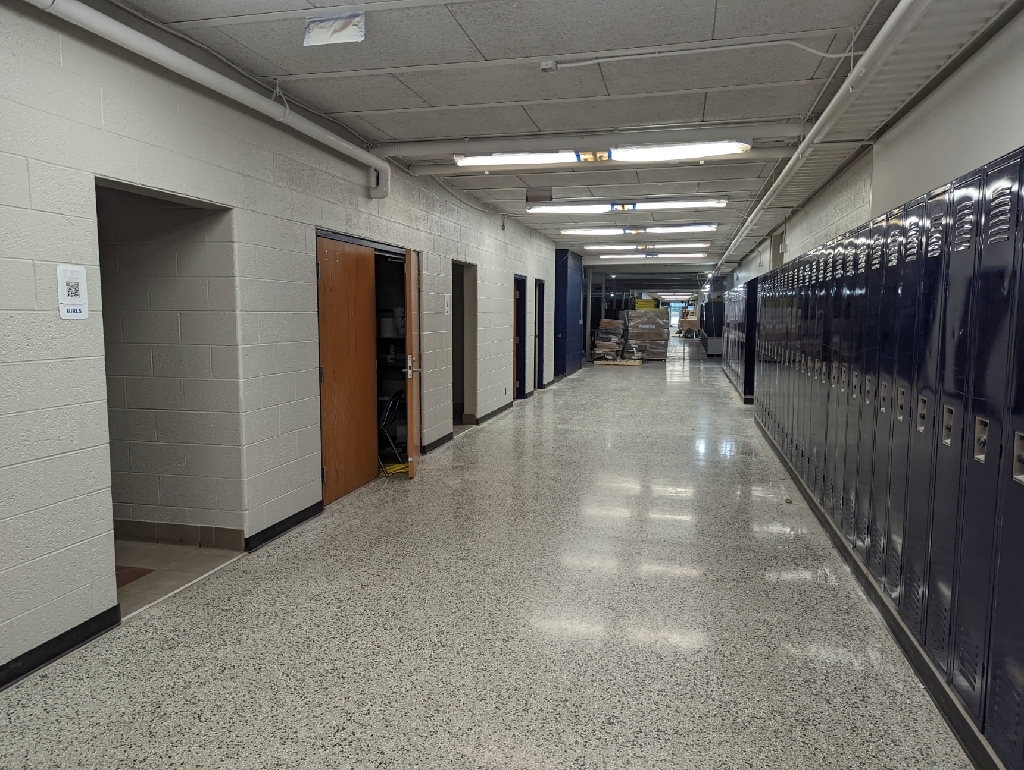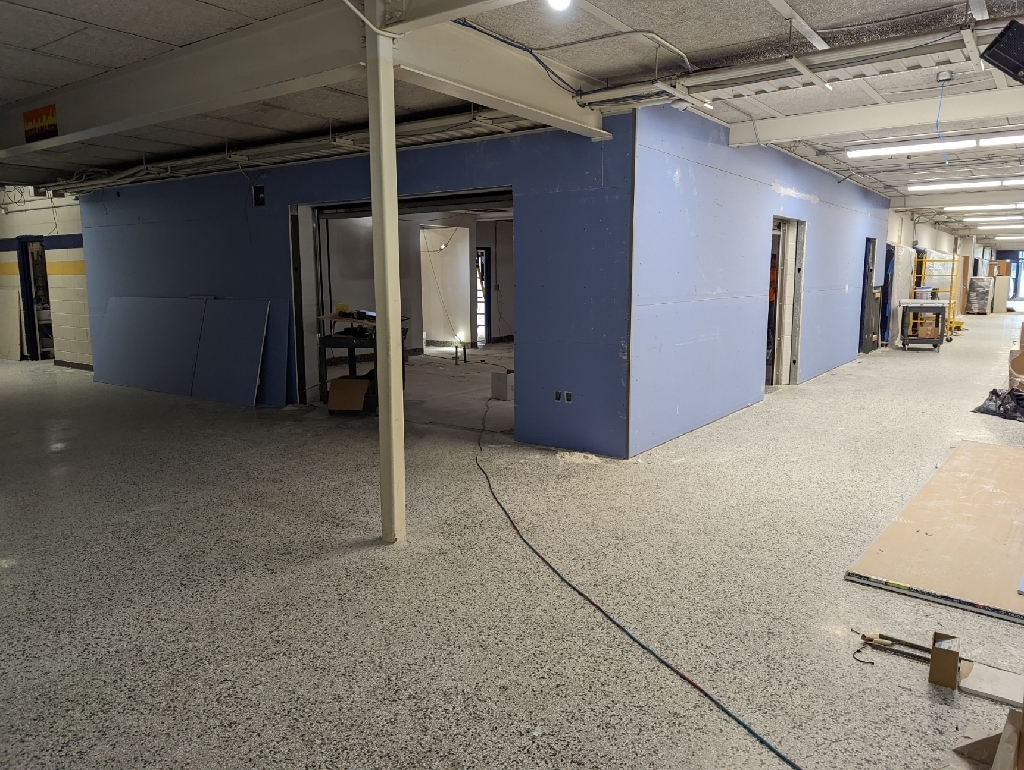 Event workers from last year, we are hoping to have a list of events worked and credits soon for the season passes. We will contact you as soon as possible. Also if you are interested in volunteering at this years Fulton Sports Booster Outing on Aug 6th, please contact Brandon Trefil at
trefilb@fultonpirates.net
.

Attention Parents: The Federal program that allowed all students to receive free school lunches has expired and has not been renewed. Due to this change, we will once again be required to charge for meals. Meal prices for the 22-23 school year will be set as follows: Breakfast K-5 $1.75 6-12 $2.00 Adult $2.50 Reduced $0.30 Lunch K-5 $2.75 6-12 $3.00 Adult $5.25 Reduced $0.40

Important update for Fulton Schools Due to construction delays and supply chain issues the first of school is getting pushed back to Tuesday, September 6th. Open house is scheduled for Wednesday, August 31st. Kindergarten Open house is Tuesday, August 30th. This will not cause any changes to the athletic or holiday schedule. The last day of school is now scheduled for Thursday, June 8th 2023. Please continue to check our app and the Fulton Flier Mailer for more details.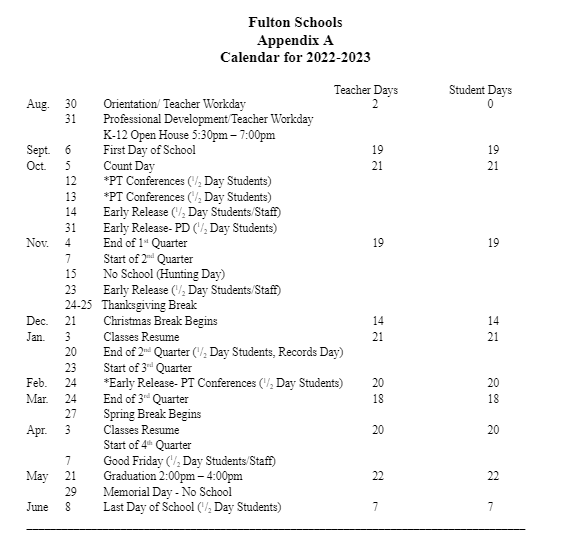 Please use the link below and fill out 1 per student (not per family) even if your student will not need transportation. This is for bus route information for upcoming school year. Thank you and your time is greatly appreciated.
https://forms.gle/v9rPc2bmgysFHcyN9